Xoppi ja Cogito tarjoavat luotettavaa palvelua ja hyviä kouluja USA:n eri osissa. Esimerkiksi nämä kaksi. Kysy lisää stipendimahdollisuuksista.
San Domenico High School, California (San Fransiscon alueella)
nettisivut: www.sandomenico.org/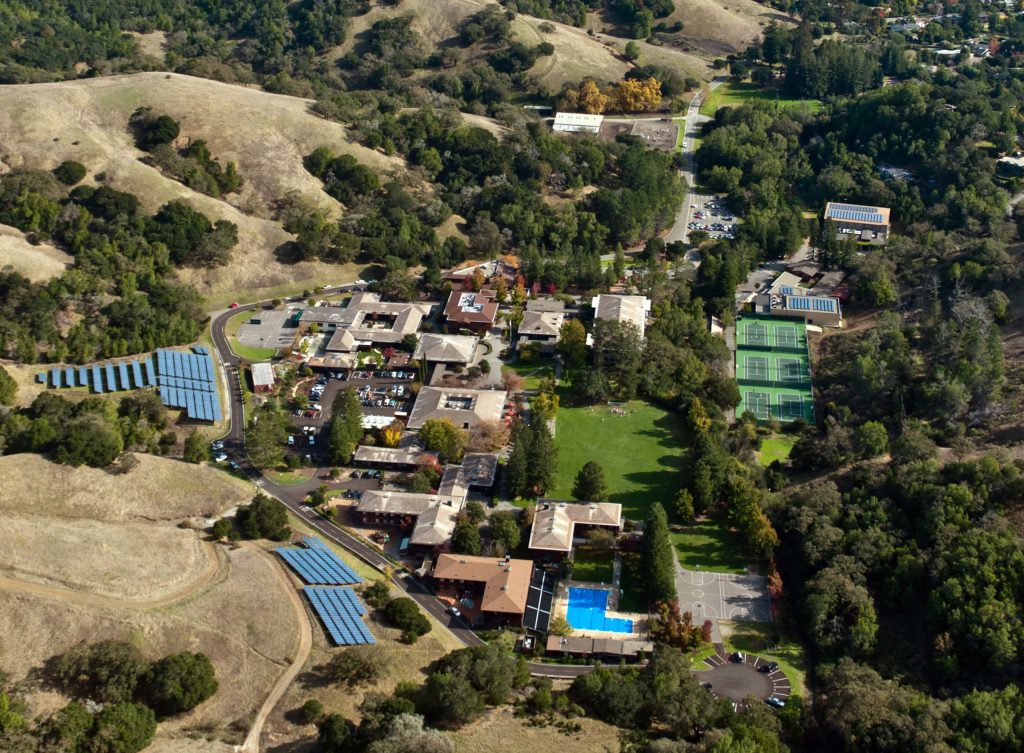 – vanhin itsenäinen lukio Kaliforniassa – alueella luomupuutarha, uima-allas, ratsastustalli, studio erityisesti klassiseen musiikkiin, 3D labra, koululla "Green Ribbon Award"
– n 1200 oppilasta (15-18v) – 60% ulkomaalaisia – luokkakoko keskimäärin 12 – laaja ainevalikoima –
Urheilulajeja: Badminton, Basketball, Cross Country, Dance, Equestrian, Golf, Mountain Biking, Soccer, Swimming, Tennis, Volleyball –
Kerhoja: Animation Club, Green Team, Guitar Club, Model UN, Multicultural Club, Peer Counseling, Robotics, San Domenico Singers, Service Learning, Social Justice Club, Student Council, Verities, Yearbook
Yliopistoja, joihin koulun käyneitä hyväksytty: Boston University, Carnegie Mellon University, George Washington University, Johns Hopkins University, Loyola Marymount University, MIT, New York University, Northwestern University, Rhode Island School of Design, Santa Clara University, Stanford University, Tufts University, UC Berkeley, University of Michigan, Yale University
Woodstock Academy, Connecticut – Bostonista pohjoiseen
nettisivut: www.woodstockacademy.org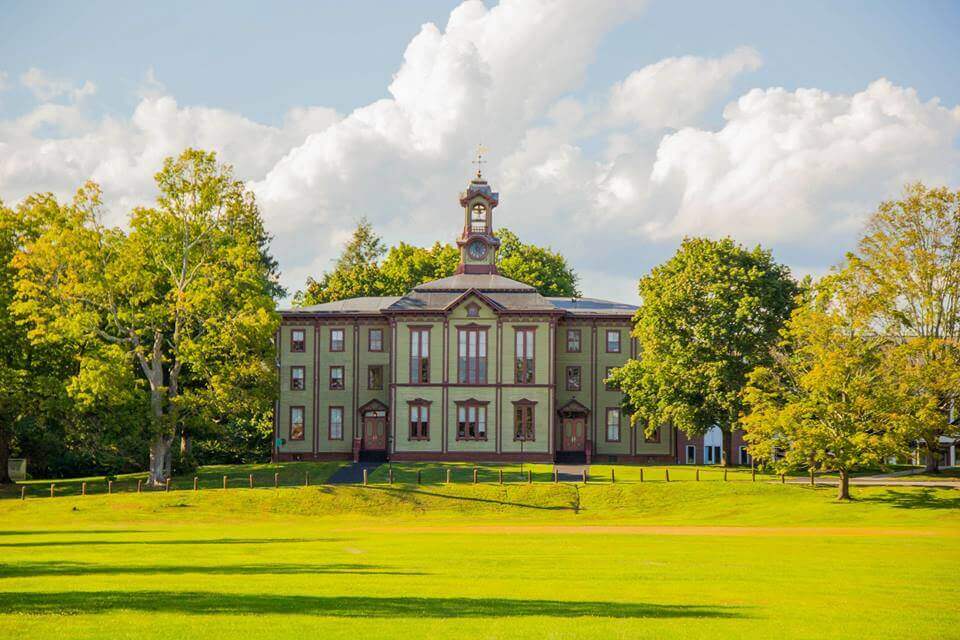 Woodstock Academy
– tasokas koulu, jossa n 1000 oppilasta – 12% ulkomaalaisia – yhdistää yksityistä ja julkista koulumuotoa – oppiaineita muun muassa "Government/ Politics, US History, History of Europe, Psychology" – kieliopintoja englannin ohella espanja, ranska, kiina, saksa ja latina –
Urheilulajeja: Cross Country, Football, Soccer, Basketball, Ice Hockey, Indoor Track, Wrestling, Baseball, Golf, Lacrosse, Tennis, Track and Field, Volleyball, Cheerleading, Field Hockey, Gymnastics, Bowling
Kerhoja: Model United Nations Club, 2-Week exchange program with Mariama Ba School on Goree Island in Senegal, American Mathematics competition, competition teams in Ocean Bowl, Science Bowl, Envirothon, and Chemistry Olympiad, Scholastic Art Competition, Berkeley Jazz Band Festival, Honor Musicians at Carnegie Hall
Xoppi ja Cogito World Education tarjoavat hakupalvelut kouluihin, stipendiohjeet ja -avustuksen, tukea koko kouluajalle.